Services
Ensuring your vehicles' availability with our uptime services
For Renault Trucks, making your working tool more profitable means optimising maintenance scheduling and avoiding most unplanned stops. However, developing technologies and solutions make it increasingly possible to help predict what used to be unpredictable.

PERSONALISED MAINTENANCE PLAN
This plan is defined and implemented by your expert coordinator, based on your vehicle's actual parameters and profile. 
Maintenance planning and consolidating maintenance operations are designed to minimise downtime.
Your vehicle's original performance is maintained, and its resale value increased by  using reliable and robust approved Genuine Parts, covered by an extended warranty of 2 years.
PLAN AHEAD BY MAKING MAINTENANCE YOUR PRIORITY 
With the maintenance plan monitoring component wear and early warnings of possible breakdowns, Renault Trucks maximises your vehicle's operating time and potential. PREDICT allows you to manage your business and activity with total peace of mind!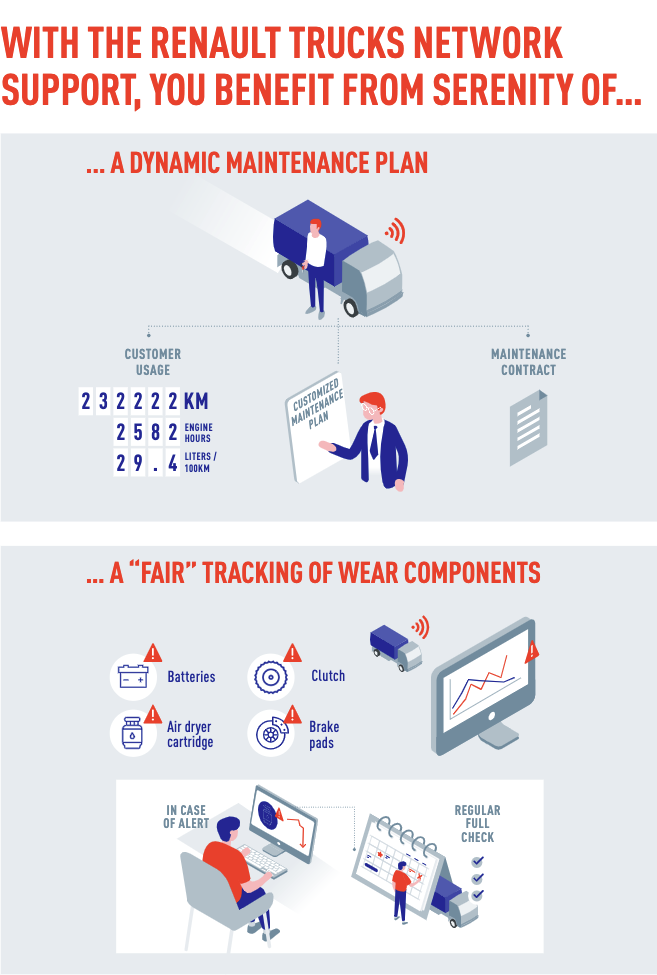 A dynamic maintenance programme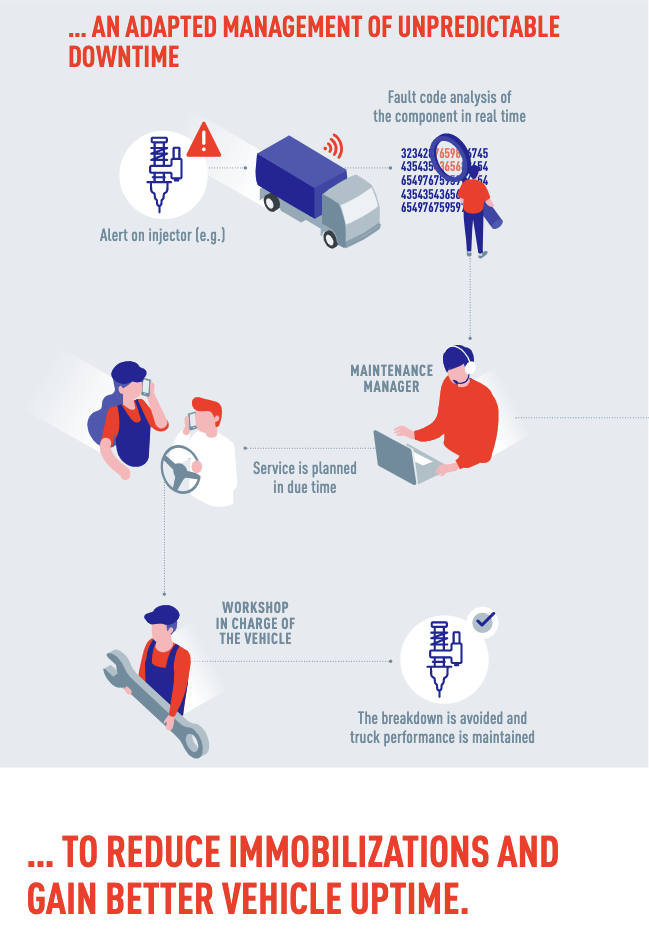 The "most accurate" way of measuring wear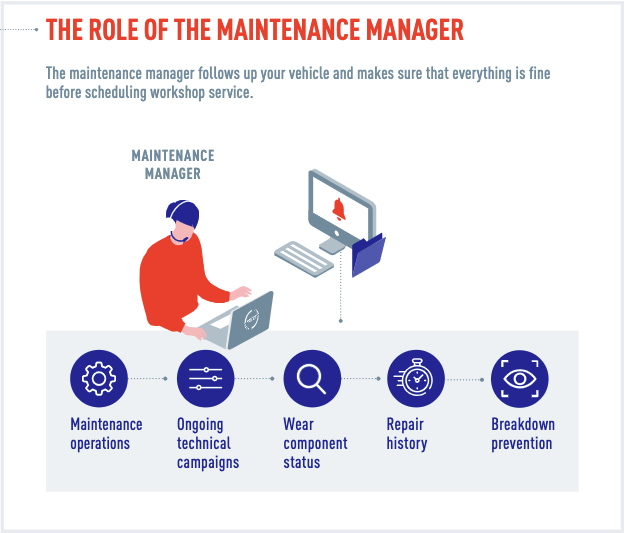 Management adapted to handle unexpected breakdowns
Your vehicles are available at all times, allowing you to focus on your business with complete peace of mind